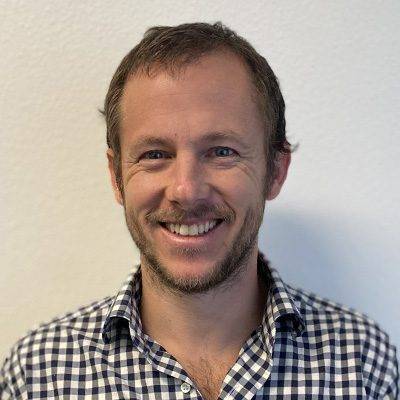 Chiropractor
William Cummins D.C.
Dr Cummins DC has been helping people improve the quality of their lives thru Chiropractic care for over 11 years in Dallas Texas. He has a wide range of experience helping people dealing with chronic pain, post concussion symptoms, stress management as well as many other health challenges.
He has worked in several different clinical settings with one being an internationally known neurological rehabilitation center known as Cerebrum Health Centers in Dallas Texas. There he gained experience and insight helping patients overcome health challenges with post concussion syndrome, dizziness and balance issues, chronic pain syndromes, migraines, PTSD, and more.
During his tenure there he also oversaw a clinic based internship program in conjunction with Parker University, helping guide and provide mentorship to Doctor of Chiropractic students.
His hobbies include being outdoors, playing the guitar/piano, and surfing.
Chiropractor
Sarah Hammond D.C.
Sarah grew up just outside the city of Atlanta, Georgia in the United States. Her passion for chiropractic began when she was just 16 years old. Sarah knew she wanted to help people lose weight and naturally healed, and becoming a chiropractor seemed like the way to do it.
Since she made that decision, she also knew that she would go to the Netherlands and wanted to come here to practice her profession. After she passed her Doctor of Chiropractic from Life University in Marietta, Georgia she moved to the Netherlands to help people with pain to treat.
It is Sarah's passion to be of importance to the process of healing and at the same time be able to investigate where the cause of their complaints.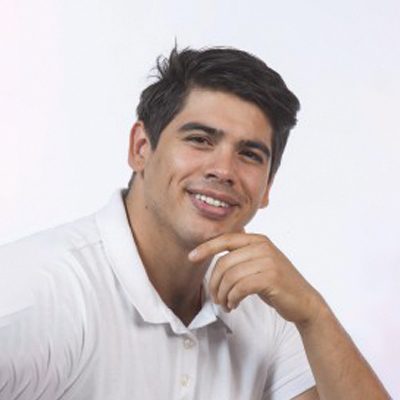 Chiropractor
Matthew Barney D.C.
Dr. M. Barney is a chiropractor and graduated from Parker University in Dallas, USA. After receiving his Bachelor of Science in Anatomy from Oswego State University, he continued his studies to earn his Doctorate of Chiropractic (D.C.) title, officially becoming a chiropractor.
He also obtained a second title: Bachelor of Science in Psychology. An internship at the Uneve hospital in Mexico City was completed by him in the radiology department.
Back in Dallas, USA, Dr. Barney specializes in correcting body postures with a focus on treating chronic headaches and migraines. Treating neck and back pain is also part of his profession.
After completing his internships at the Veterans Administration Hospital in Dallas, he decided to continue his career as a chiropractor in the Netherlands. He immediately mastered the Dutch language by, among other things, following a course at Language Institute Regina Coeli in Vught.
In the United States, Mexico and the Netherlands, Dr. Barney contributed to the health of thousands of patients, including newborns, teens, professional & Olympic athletes and seniors.
Dr. Barney passionately uses his extensive chiropractic knowledge to make and keep as many patients as possible healthy.
Chiropractor
Steven Kloster D.C.
Originally from Baton Rouge, Louisiana (USA), Steven Kloster, D.C. is currently a chiropractor in practice in Rosmalen.
Steven Kloster treats with passion and uses his knowledge as much as possible to provide patients with the best possible health.
Steven Kloster D.C. is an experienced chiropractor. You are in good hands with him for all kinds of head, neck and back pains.
His additional certificates, such as Webster's Pregnancy Technique, the Fascial Distortion Model, Graston Technique for Tissue Injuries, and Vertebral Compression, establish Steven Kloster is able to treat a wide range of patients.
In his spare time, Steven Kloster likes and performs Brazilian Jiu-Jitsu and kickboxing. Chiropractor
N. Gamber D.C.
Born in Philadelphia, he received his Bachelor of Science from Lincoln University. In 2005 Dr. Gamber graduated as a Chiropractor at Texas Chiropractic College.
After earning his title, Dr. Gamber first in London to start working in the Netherlands in 2007.
Dr. Gamber treats all common complaints such as neck and back complaints (hernia, lumbago and sciatica) and less obvious complaints, such as stomach and intestinal complaints, malfunctions of other internal organs, osteoarthritis and scoliosis (skew of the spine). His specialization lies in the remedy of headaches, blockages in the upper back and problems with the ribs (chest).
Dr. Gamber keeps his knowledge up-to-date by attending seminars on a variety of topics.
OFFICE HOURS
---
Monday
8:00am - 12:00pm
---
Tuesday
2:00pm - 7:00pm
---
Wednesday
8:00am - 12:00pm
2:00pm - 6:00pm
---
Thursday
2:00pm - 7:00pm
---
Friday
9:00am - 1:00pm
---
Saturday
Closed